About Us
 Admin and Owner
Tom S.
 
Most of you know me as RootJunky. I am highly involved in the Android community and really love every minute of it. if you want to see what i am up to check me out here at any of my social media sites.
YouTube Twitter FaceBook Instagram Google Plus Pinterest RootJunkysDL.com XDA Site Rootjunkys Favorite Tech
I have been a Android fan since i got my first device the Motorola Droid X2 many years back and have been hooked on hacking them ever since. Currently i am using a LG G4 but this changes monthly some times with new devices coming out all the time. I am a strong family man with 5 kids and awesome wife. You may not believe this but i do not work in the tech industry but do HVAC heating ventilation & air conditioning on big commercial buildings.  Fun fact i can shoot a quarter at 200 yards with my Remmington 700 PSP tactical rifle with bipod and Nikon Scope.
Want to read post by Tom S. click HERE
Would you like to join the team and write for RootJunky.com then CLICK HERE
Authors or Writers
Cooper L.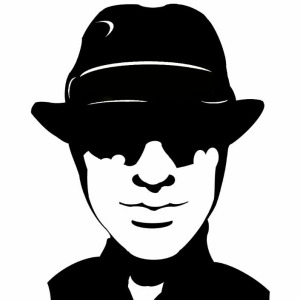 I am an Android fanatic. If you were to look at my desk right now, you would find a Samsung Galaxy S 4G, a Samsung Vibrant, a Galaxy S II, one Moto X, two Moto G's (1st Gen and 2nd Gen) plus a Nexus 7 along with my 3DS because Pokemon.
There isn't much that you can do with an Android device that I haven't tried yet. I was a flashaholic, I was a developer, I was a coder, I was a designer, and now I am a writer. Currently, I do write ups on AndroidGuys, Rootjunky, and my own blog. I am most active on AndroidGuys, but I hope to do some posts here on RootJunky about anything inside the system with root.
Out of all of those devices that I previously named, the Vibrant and S II are busted beyond repair. The Moto G (2014) is currently my go to device running stock Lollipop. I do carry around my Moto X (2013) with me as well for the fun of it. That device is running N5X based on Paranoid Android.
The Moto G (2013) is running CM11 and the Galaxy S 4G is sporting my own port of Paranoid Android. Finally, the Nexus 7 is running prerelease stock version of Lollipop.
My first Android device was the SGS4G given to me two years ago. In the first year, I was strictly a user. I used the device as it was supposed to be used without using root or anything crazy like that.
The second year is when it all began. The SGS4G would randomly reboot for no good reason at all. I couldn't get anything done, and the RAM usage was so terrible that the keyboard would close itself whenever I tried to type something. As a solution, I started by rooting it and then proceeded to flash about 20 custom ROMs.
I try to help others whenever I can. I am usually on Google+ helping out various different people with their issues if they have any that I can fix. My time away from Android is spent in school where I am learning Java with the intentions to major in Computer Science when I reach college.
Want to Read post by Cooper L. click HERE
Kenn B.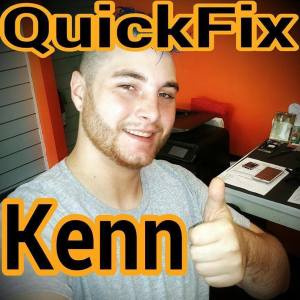 I manage Quick Fix smartphone & tablet repair in New Jersey, for 2 years now. I'm 26 years old and I've been an Android fan since I got my hands on the LG Optimus M from MetroPCS.
Thats the first Android phone I owned and also the first Android phone I rooted. Rooting and modding are the main reasons I'm an Android fan. I use root access to gain functionality, especially for Tasker, open mic+,  autovoice and google search api mods. I also develop Android apps, using MIT's engine called Blocks Editor.
I have two apps on the Market, Quickfixphone which is a mobile business card app with information on my store and prices. The other app I built is for a local New Jersey singer who goes by AshleyJonesProject, and she is an amazing singer and songwriter. Since Creating both apps, I'm now looking into the gaming aspect of the app world, so if you're a graphics nerd msg me. I'd also like to take this opportunity to thank RootJunky, Thomas, himself for building what we all know to be RootJunky.com to be and having me here to write for all of you, thank you bro bro for all your hard work.
Matt G.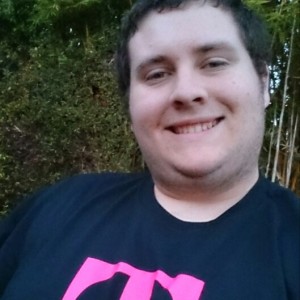 I was a little late to the Android game and got started with the DROID RAZR on Verizon; Motorola bringing back the RAZR brand is the real reason I left the iPhone behind in a blaze of glory. My first foray into modifying devices was actually from fixing a mistake I made. I debloated the RAZR and then I had to take an OTA update. Lots of research found out I was missing an .APK I deleted of course and a forum user on DroidRZR.com found me the file I needed. It's been a thrill ride since then with my DROID RAZR Utility based originally off of the Kindle Fire tool! The rest is history.
I've gotten a little slower on the Development side of things, focusing more on the occasional script or utility, but not nearly as much as I used to. Now a days I'm going back to school after working at a cell phone retailer working towards a Computer Science degree.
My current devices on hand are the Nexus 6, HTC One M8 GPE, and Moto X 2013. However, we all know those are bound to change!
Writing reviews for devices, or just my thoughts on them, has been a fun new experiment for me and I've really enjoyed it so far!
You can follow me on twitter @mattlgroff (http://twitter.com/mattlgroff) where I post most often and sometimes on Google+ as well (http://google.com/+MattGroff).
Want to read post by Matt G. click HERE
Want to read post by Episode Tuesday click HERE