Nexus Root Tool Kit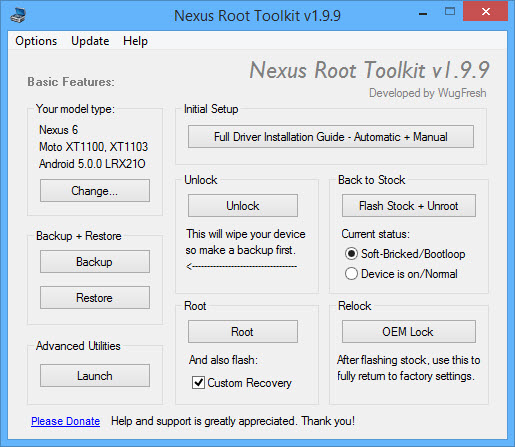 The Nexus Root Tool Kit by WugFresh is an amazing tool that can do anything and everything on your Nexus Device. See picture above for some examples of what this tool can do but really there is some much more. I put these videos together to show everyone what all you can do with this tool and show you how well it is written. once you master the Nexus Root Tool Kit there will be no stopping you from Rooting hacking and modding your Nexus. if you watch the videos in order you will stay up to speed on everything i am doing. Each video needs the ones before it so that you understand what i am doing. Good Luck and hope you enjoy them. 
Get this Amazing Tool HERE
Supported Nexus devices:
·

To see the full content, share this page by clicking one of the buttons below or create an account.